The whole world has spent the better part of a year in isolation and separated from those who mean the most to us. If you're someone who has vowed to spend more time with the people who mean the most to you this year, why not consider organising a "friendcation" with your squad as the perfect way to reconnect after a 2020 that was defined by social isolation?
If you've always had a tropical island getaway on your bucket list, the idyllic island destination of the Maldives ticks all the boxes – and it's one of the few international destinations currently open for travel from South Africa. If you're considering a holiday with friends sometime in 2021 (when you're ready to travel), here are five reasons why the Maldives is a perfect choice: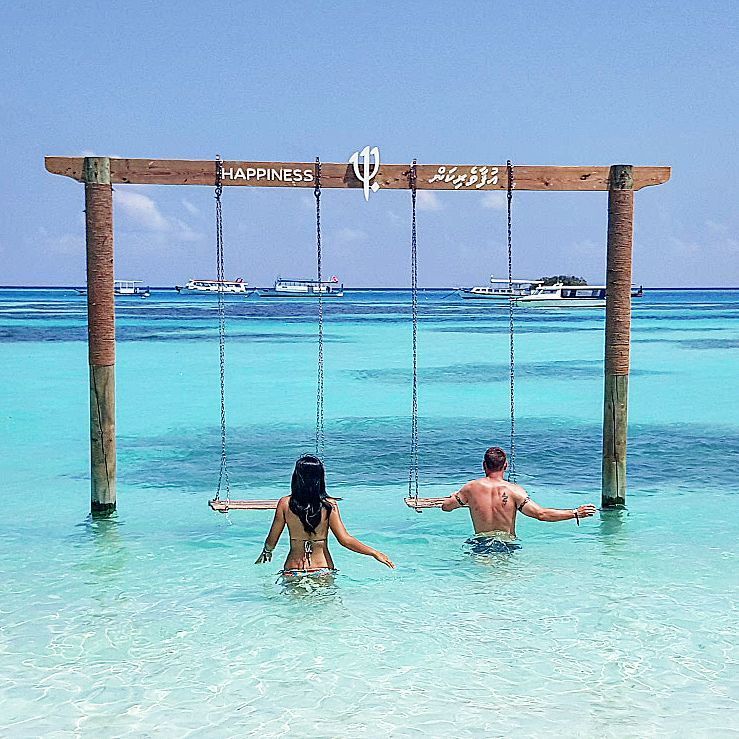 1. It's perfect for sharing
There's something about sharing a beautiful place with people you love that makes the experience even more memorable. The idyllic setting of the Maldives with its superb beaches, sparkling turquoise waters, palm trees and amazing weather, provides the perfect backdrop to share this special place with friends.
2. It allows time and space for uninterrupted reconnection
Our modern world is filled with distraction: work, school and staying sane has been more challenging than ever over the past year, and there was plenty of bad news to keep our minds preoccupied. Heading to the Maldives isn't just a physical break – it's a mental one too, as you're able to reconnect with friends away from your normal (homebound) routine. Think lazy days on the beach where conversation can flow, dreamy coastline walks and spectacular sunset dinners where you solve the world's problems together.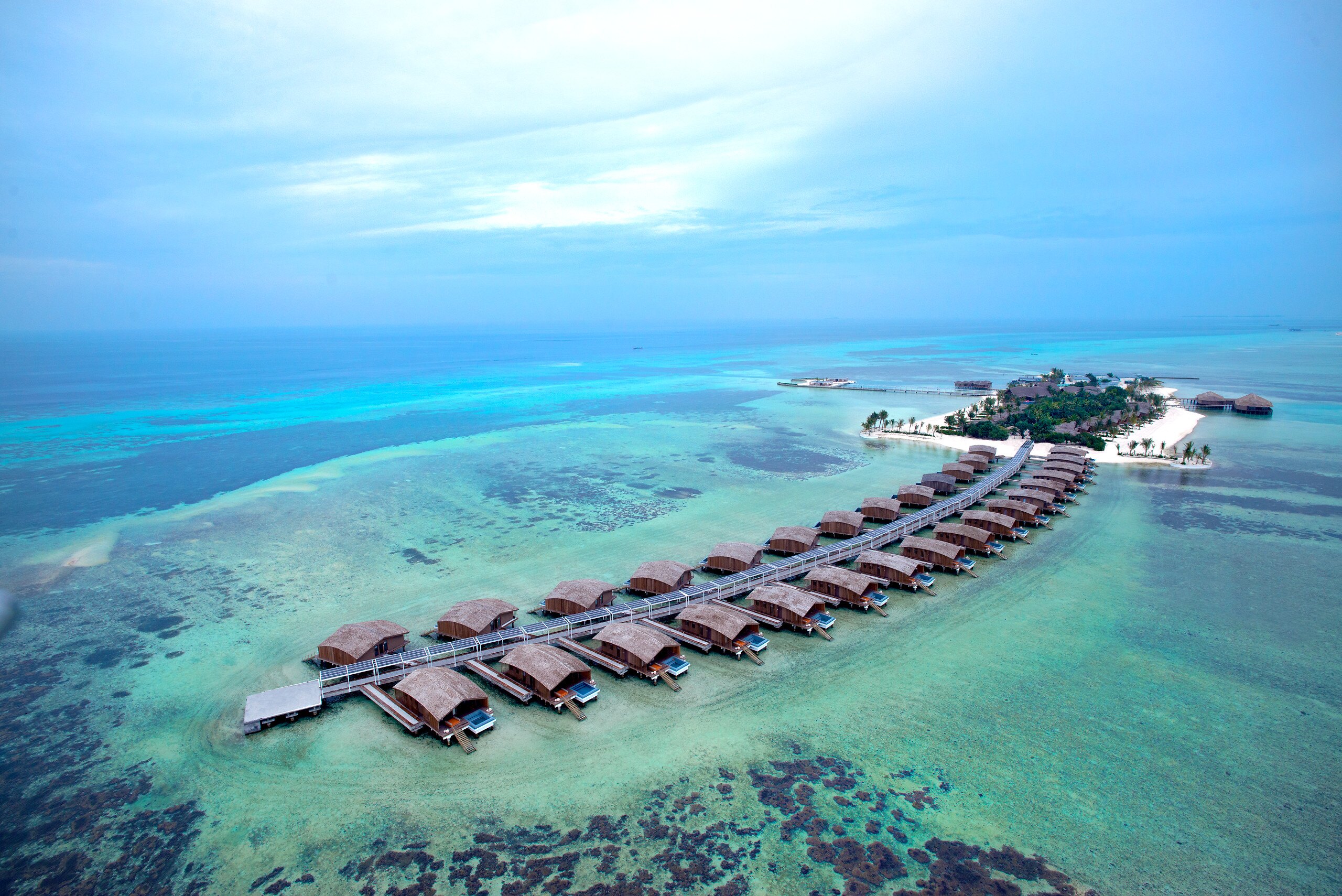 3. It's got all the bonding activities you could hope for
If you're a group of adventure seekers, the Maldives is the ultimate playground for sea fanatics and watersports lovers. Whether you're a couple looking for an active island getaway or a small group of friends looking for adventure, choose from skiing, wake boarding, diving, snorkeling, kite surfing, parasailing and more. If you're more excited at the thought of slowing down and doing less, the plethora of luxury accommodation options will allow you to bond over gourmet cuisine, luxury spas and a choice of some superb wellness retreats.
4. It's great value for money
The island offers many resorts to suit all budgets and tastes. Well known resorts like Club Med are all-inclusive, meaning that your trip is paid for ahead of time – so there are no nasty surprises for your wallet at the end. Being able to know the costs upfront avoids any awkwardness, as friends with different budgets will all have the same expenses and expectations – and changing exchange rates won't be an issue. With these all-inclusive resorts, all meals, drinks, snacks and activities like kayaking, sailing, snorkelling and yoga are included. Should you book a last-minute trip to the Maldives in January there are great deals to Club Med's resorts, and you will enjoy the benefit of fewer crowds and more space that is synonymous with off-peak seasons.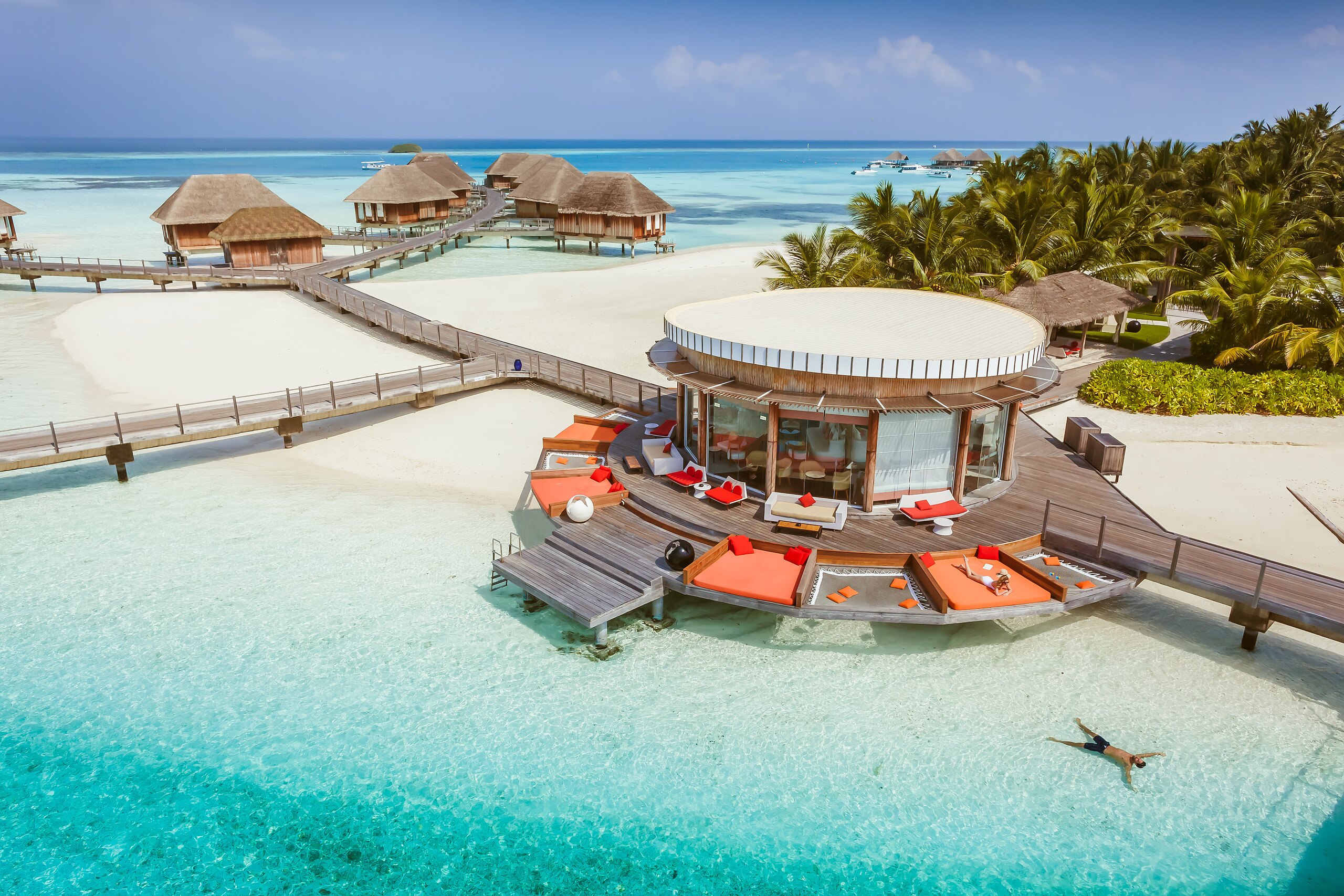 5. It's safe from a health perspective
While the point of your friendcation will be to forget about the global pandemic that's hit us, it's still comforting to know that there are strict health and safety measures in place in the Maldives. When travelling, you'll need to provide a negative PCR test taken no more than 96 hours prior, and most resorts have implemented health and safety measures with strict sanitisation measures in place
Full details at the link below:
Source URL: womanandhomemagazine
Kamadhoo Island one of the best yoga destinations in the Maldives has the perfect combination of adventure and relaxation, yoga practice, and beach naps. You will practice on the beach, swim in a natural pool alongside turtles, watch dolphins dance to the setting sun, and make lifelong friendships. Explore the house reef during your free time, or finally read that book under a palm tree next to warm turquoise waters. Kamadhoo Island offer you the opportunity to take control over your health and well-being while being fully immersed in nature and the local culture. – Maldives Yoga Retreat